Last weekend saw the running of our first tournament for the year.  Being was round 1 of the 2015 QLD Chito-Ryu Karate Tournament Circuit at Sunshine Coast Grammar School, Sunday 15th March.  While this was a relatively small tournament in terms of competitor numbers it was great to see that the standard of competition was still high and continuing to improve.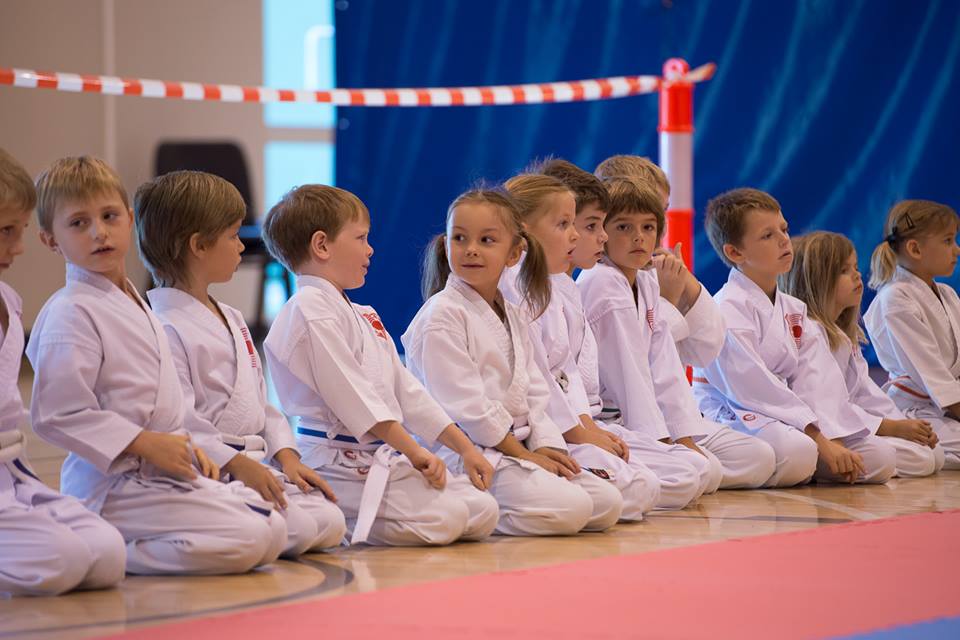 Little champions patiently waiting for their turn at kata
As always a big thank you to all of the officials, volunteers and competitors who made the event possible.  There is an incredible amount of hours of work and preparation that goes into running every tournament from everyone involved, so THANK YOU.
Unfortunately on the day of the tournament, there were a few errors made with presentations and also the running of one of the kumite divisions.  Some trophies have been re-issued to the correct people and there is still one more to do for one of the Gold Coast competitors.  We never like to see this kind of mistake, but unfortunately it does happen from time to time.  From an organisational point of view we would once again like to apologise to those who were effected.
Now, the part you were waiting for….
Junior tournament champion – Van Topham (SC dojo), photo below
Senior tournament champion – Klaudia Caston (SC dojo)
Please note, the junior tournament champion cup was initially awarded to the wrong competitor due to a mix up of presentations of one of the individual kumite divisions.  But thankfully it was corrected and awarded to the correct person.  Well done Van, placing first in both individual kata and individual kumite, also on the winning team for team kata.
Once again thank you to everyone involved in the tournament.  Here a few pictures to enjoy.  Once again thank you to Jane Graham for these wonderful photos.  I believe she's got lots more still to come, one they are uploaded to facebook, we'll share the appropriate link.
One last reminder, round 2 tournament will be coming up Sun 3 May on the Gold Coast.  Entry forms are now available from the dojo.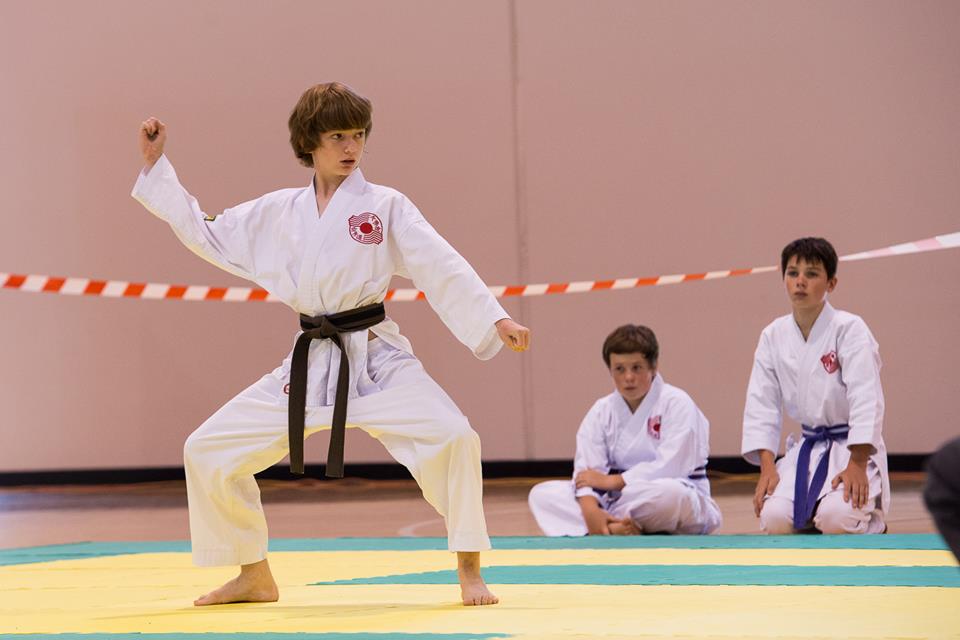 Bailey Keefe – performing "Bassai"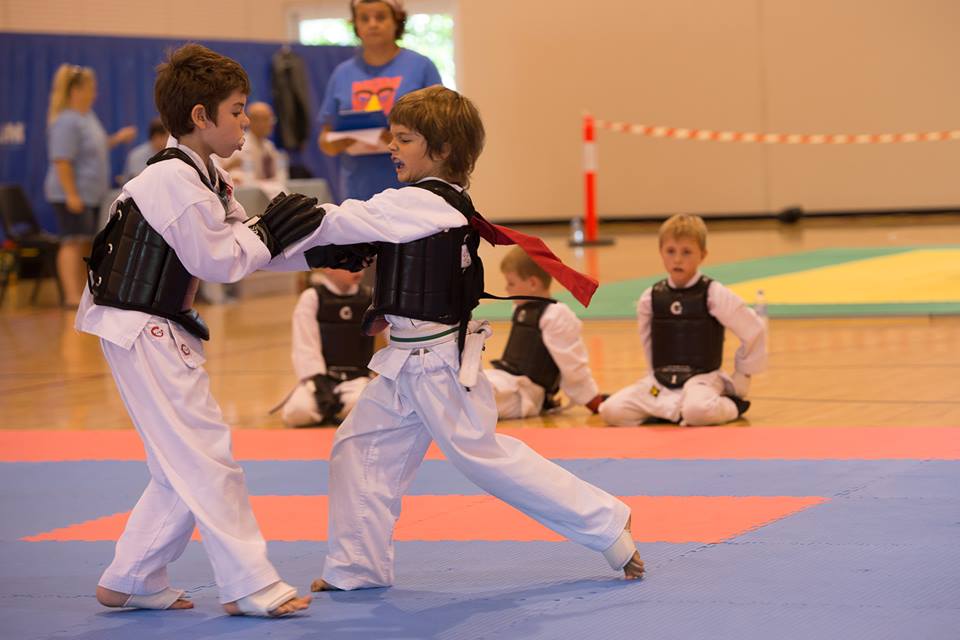 Junior Kumite action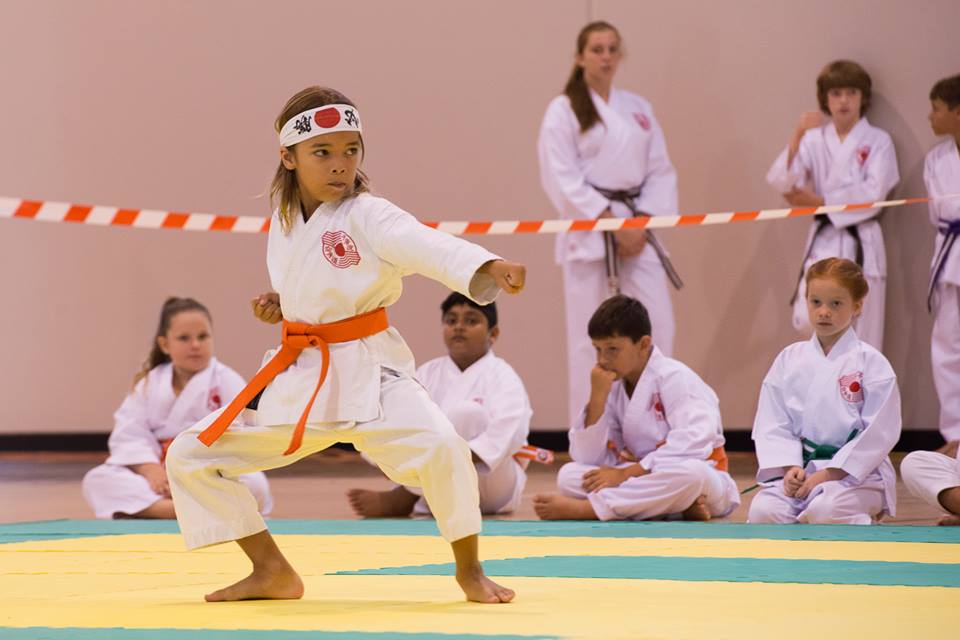 Kobe Marriott – kata performance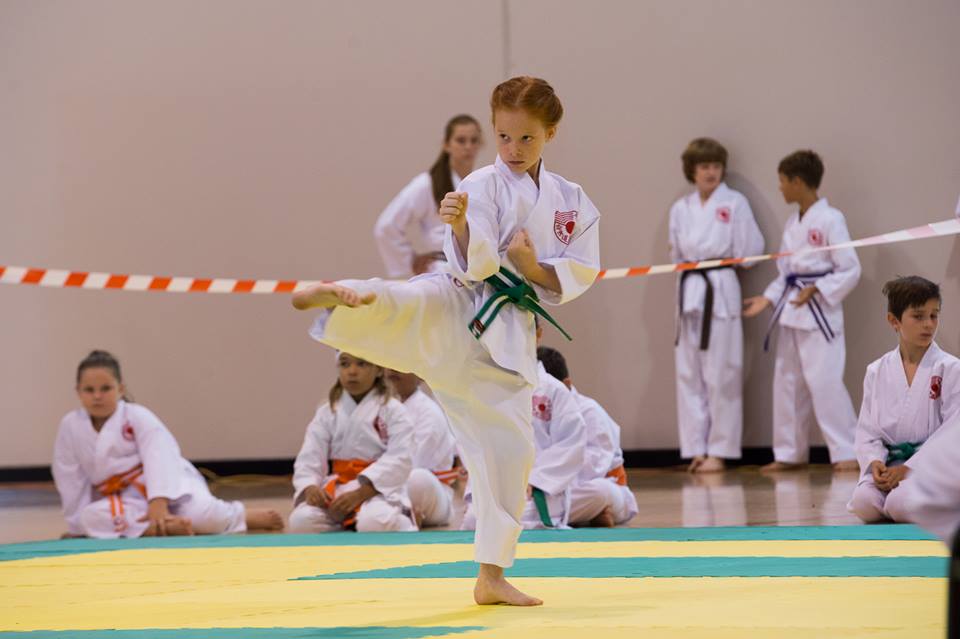 Tiahni Eley in action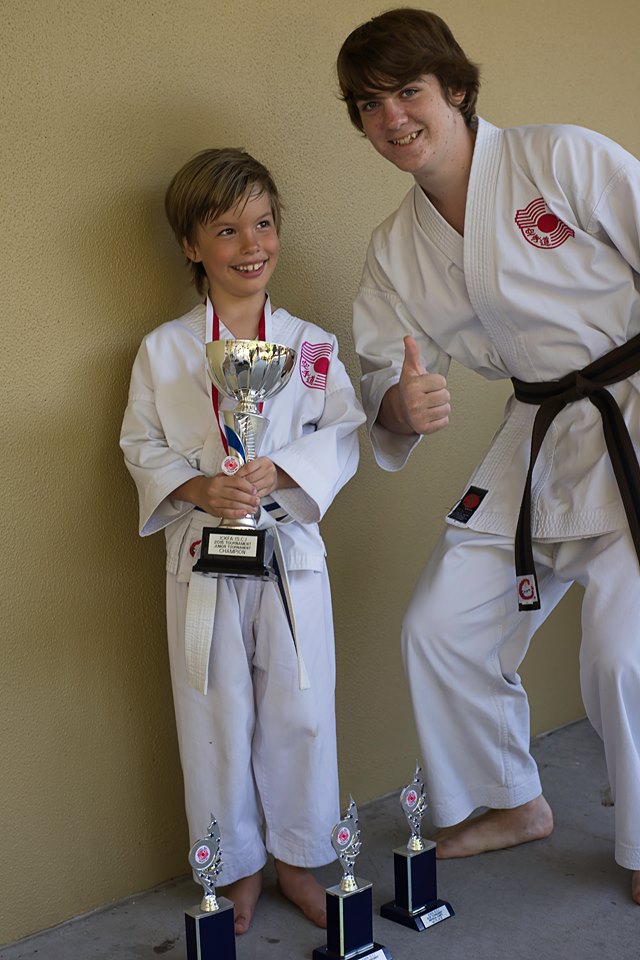 Junior Tournament Champion – Van Topham