Congratulations to all members for Sunshine Coast & Gold Coast dojos who competed at today's team challenge tournament.  This was our final tournament of the year and the 5th round of the QLD Chito-Ryu Karate Tournament circuit.
This year we have seen a big step up in the level of organisation of our local tournaments and this is largely due to the increase participation of seniors, members and parent volunteers.  A big part of this is thanks to the work of our tournament co-ordinator, Jodie Marriott who has been responsible for organising volunteers for all of our tournaments this year.
Running a tournament is certainly not a one person job, but especially with this tournament, we would also like to thank Rod Jones for his contributions, coordinating setup and pack up, doing event marshalling (with the help of his son Luc and a few others), covering first aid today and also making some really yummy sandwiches to feed our volunteers at lunch time.  And I almost forgot, Rod was also team captain for "Mojo From The Dojo" and competing himself… amazing!
Today's tournament was a great fun day with 5 teams (4 from the Sunshine Coast and 1 from the Gold Coast).  But it wasn't just great fun, there was also some very spirited competition too.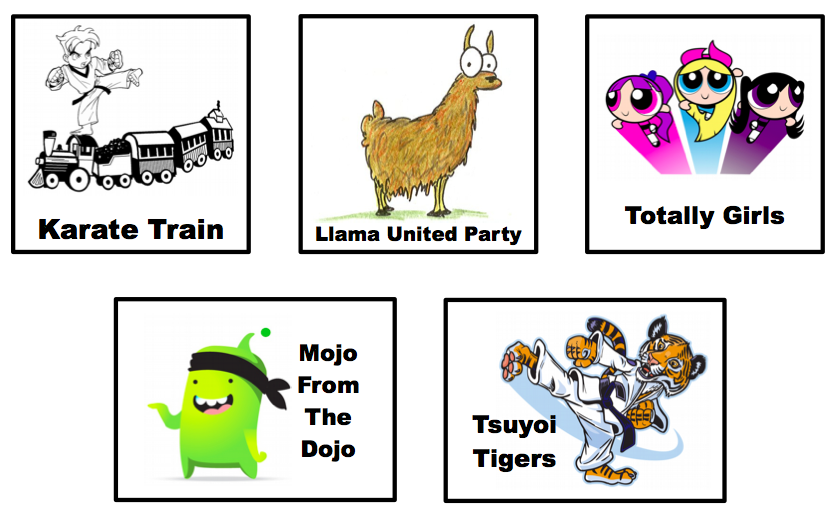 All competitors earned points for their teams today and competition was very close.  But in the end, only one team could be crowned the winners.  Well done to the "Tsuyoi Tigers" from the Gold Coast, who were the champion team today.
Full results are now available for download:  2014-10-19-tournament-results
Tournament champion trophies were awarded for top junior and senior competitor who performed best in both individual kata and individual kumite in their respective divisions.
Senior Tournament Champion – Jack Graham (1st kumite, 2nd kata)
Junior Tournament Champion – Bailey Keefe (1st kata, 1st kumite)
Also, special mention to Kazumi Tominaga who also placed 1st kumite, 2nd kata.  With only one winner for the tournament champion, the only way we could split it was to look at who had the biggest divisions, and today it was Jack, well done.
And as this was our final tournament of the year, it's time to announce the season champion for the 2014 QLD Chito-Ryu Karate Tournament Circuit.
Congratulations – Luke Marriott (Sunshine Coast).
See the full list of the 2014 QLD Rankings to see where you are ranked.
Now, we get to have a few months rest, until the tournament season starts again early next year, as we start forming a squad, training and competing as we work together towards the 2016 Soke Cup to be held in Kumamoto, Japan.
Once again, our resident professional photographer, Jane Graham has taken some great photos, there are a few showing that she's posted on facebook already, but I have a feeling there will be lots more.  I'll update photos below soon.  Here are a few to get started.