Congratulations to everyone who participated in last weekend's QLD Chito-Ryu State Titles. This was the biggest tournament we have ever hosted on the Sunshine Coast and it was great to see such a strong standard across all divisions.
It was also great to see so many first time competitors and lots of support from volunteers. It takes a lot of work from many volunteers to run events like this and we're very grateful that so many people stepped up to make it possible for everyone.
Tournament results are now available for download (PDF).
A special mention to the tournament champions, both from the Sunshine Coast dojo.
Jr champion – Bailey Keefe
Sr champion – Lachlan Davies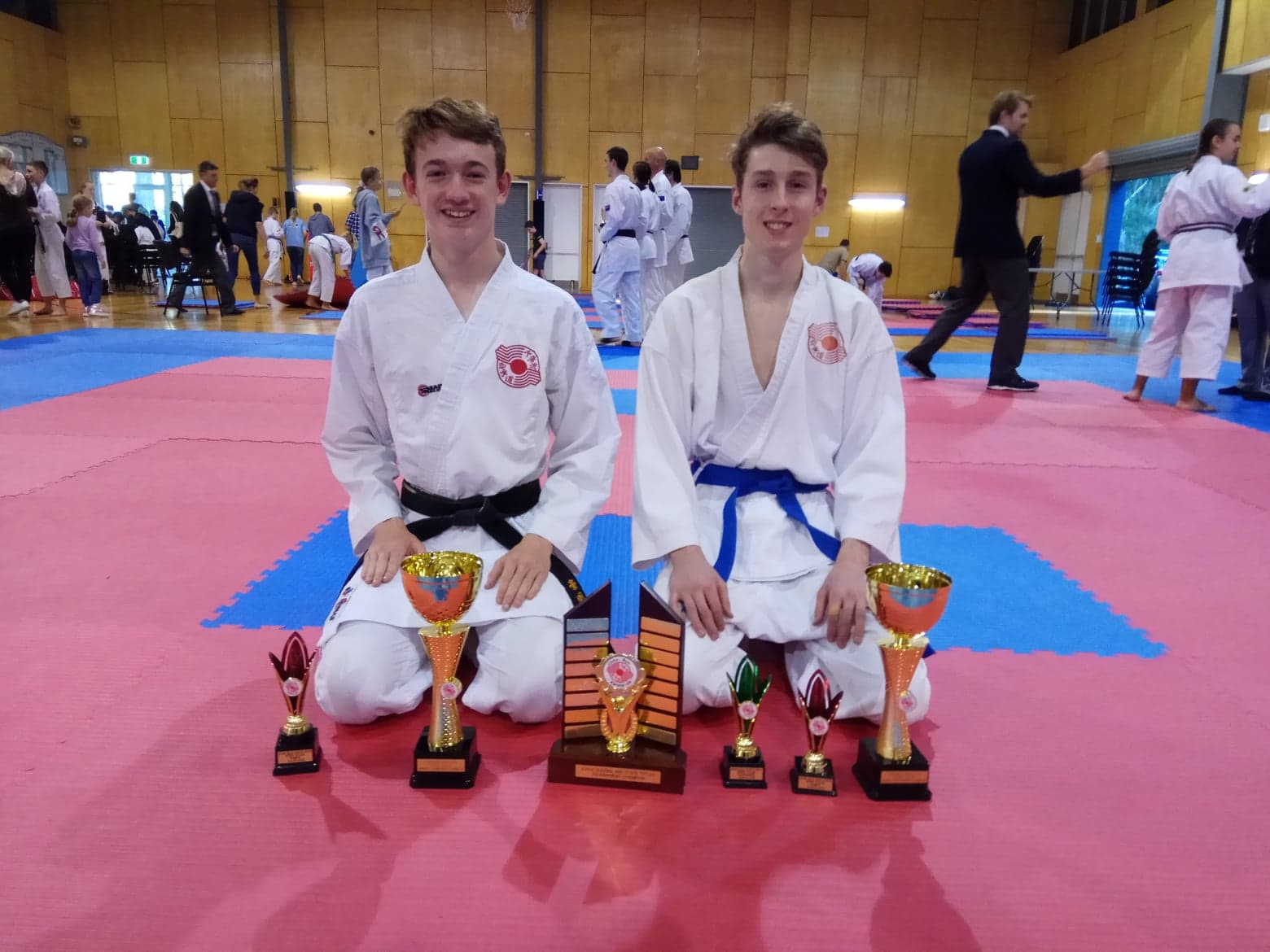 And also congratulations to the winners of the advanced team kata division from the Sunshine Coast, once again winning this perpetual trophy. Klaudia Caston, Keanu Caston & Sam Hunt.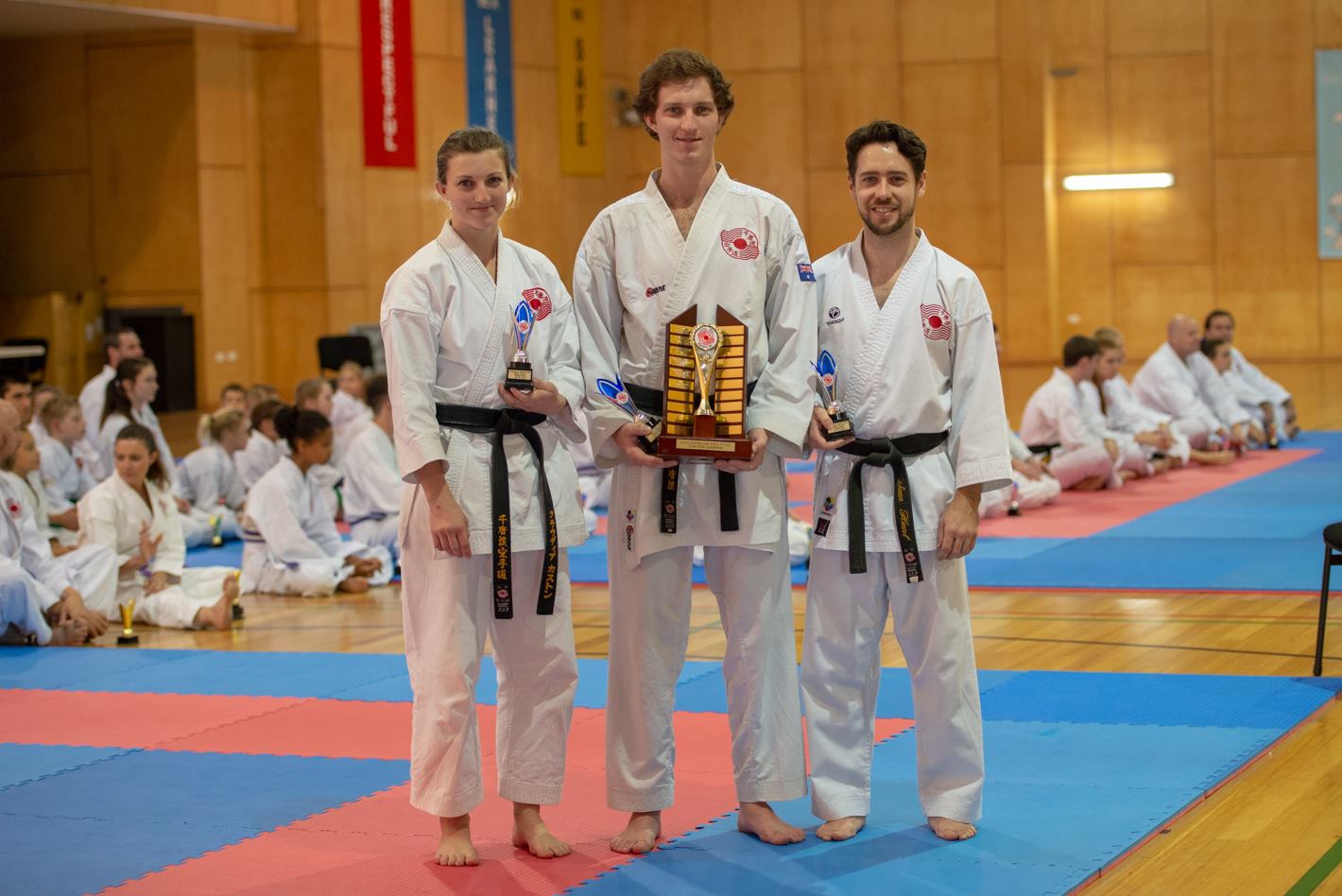 Unfortunately, though, the Gold Coast dojo had a better team this year in the team kumite event, although it did literally go down to the very last point of the last match.
I'd also like say a huge thank you to Jane Graham who has put up lots of great photos from the tournament. A great historical record. Here is the links to the albums (there might still be more coming, I'm not sure).
Advanced Kata (Individual)
Advanced Team Kata
Kumite Tag & 4-5 Yrs Mixed Kumite
Boy's Kumite
Presentations
Girl's Kumite
Men's U/70kg Kumite
Ladies Kumite
Men's O/70kg Kumite
For those who had a great time at this tournament, entry forms are now available for two more tournaments next month.