There are three students at the Sunshine Coast Dojo that have applied for the scholarship to Japan. Myself, Sam Hunt and Selina Strazzari, who ever is chosen to receive this scholarship will get 2 weeks of training with Soke Sensei in Japan in either April or August leading onto the Soke Cup that will be held in Japan this year. This is an amazing opportunity for many reasons, a new challenge, an amazing experience and face to face training with Soke Sensei, will definitely improve your karate skills and will help you propel to the next level.
To apply for this there were a few requirements, you had to be brown belt or above, the two week intensive was compulsory and we had to write up this blog and say how we were coping with things and what we took away from the classes that we attended. What I think they are looking for to choose the candidate for the scholarship: the candidate should be a hard working students, always willing to learn, being respectful in the dojo, being a good leader, being able to pass on skills and knowledge, having goals they would like to achive and work until they have achieved them, being mentally strong and physically never giving up, always pushing till the end, and many other things. I personally think who ever has to choose the candidate has their work cut out for them, I think they will have a hard time choosing. As we all have been working so hard the past 2 weeks, working along side Sam and Selina has been a great experience pushing each other to train harder and faster.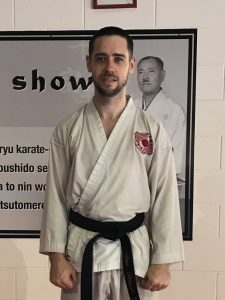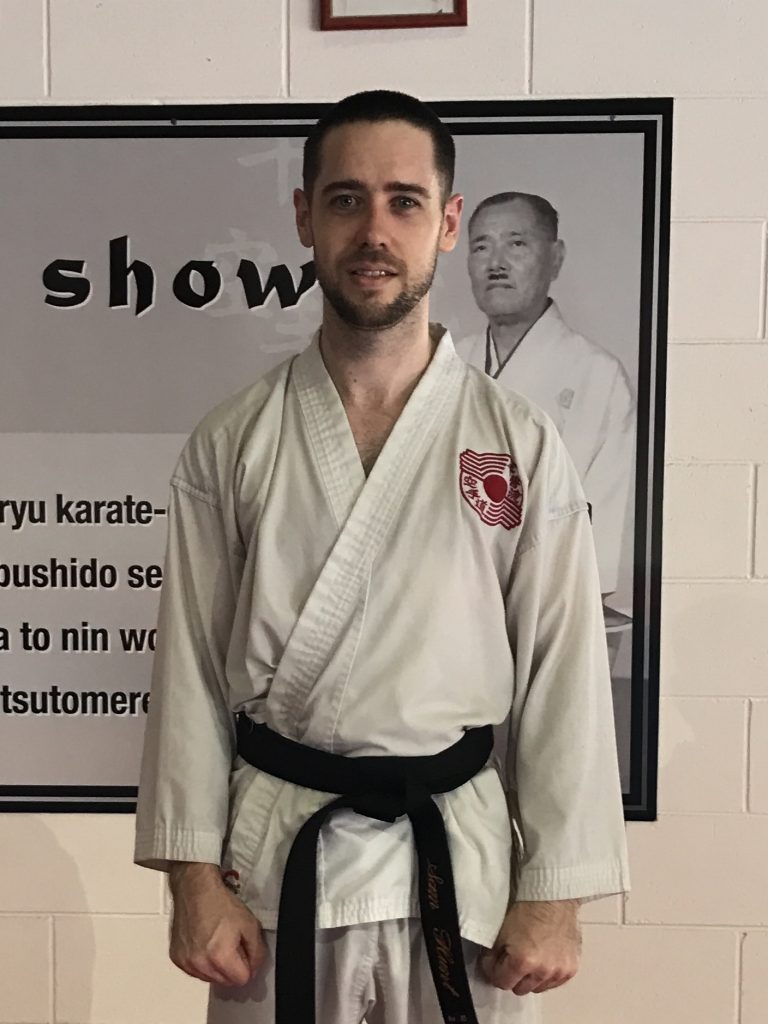 I think both Sam and Selina would be great candidates for the Japan scholarship.
Sam always trains hard when he comes into class, always focuses and loves learning new things. If Sam got the scholarship i think he would learn a lot and enjoy the experience also he would be good to pass on the skills and knowledge he learnt to others in the Sunshine Coast Dojo.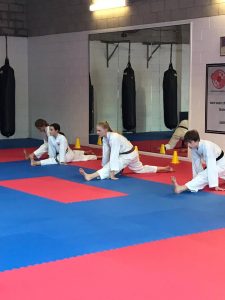 Selina has put a lot of effort in these past two weeks in the dojo, pushing past her boundaries and working harder so it's good to see that she's trying hard to reach her goal, I think she would learn lots in Japan.
Together we have all grown a lot in this intensive, I have seen some personal growth in myself and my techniques and the things I am aiming towards have improved, yes still need lots more work but I am many steps closer to my goal. As I am aiming towards my next levels Nidan and Jun-shidoin, this experience was very helpful and has helped me grow in all different aspects of my karate studies. I have grown mentally and physically stronger, I have reached the peak of my fatigue a couple of times these past two weeks but I had the inner strength to push myself to keep going and push harder. As I am going for my Nidan I am looking to get more connected with how my body moves and gaining that hip movement to power my techniques also to get more of a whip in my techniques, and to have more of a soft touch with my opponents instead of being stiff and using my upper body to throw or disarm my opponents. I was able to have lots of great practise in this area, as in a few classes we got tied up and had to throw our opponents only using our lower body so it was essential to use the hips otherwise the movement would have no effect on weakening their stance.  Also utilising the my pull back to propel my techniques also helping get the whip and vibration.
Another great lesson was getting to learn and repeat the showa as i have always known the showa however i have never fully understood how to pronounce every word. We learnt where we had to breath and what words had to be dragged out and just breaking down the showa a few words at a time and repeating them i am fully confident know when i do the showa my pronunciation has improved a lot this session was very helpful and I enjoyed it very much.
I have also learned that you dont just have to rely on other students in the dojo that are the same rank or higher then you to get feedback, I found that doing the earlier classes, the feed back I got from the karate kids was very helpful as they look at different thing and they sometime see things that I can not and them letting me know about it so i can work on that. So the earlier classes was also very helpful and I learnt a lot,
Congratulations to everyone on there great efforts in the intensive