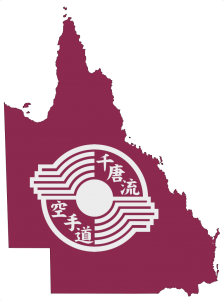 Entries are now open for the 2018 QLD Chito-Ryu Karate-Do State Titles.
The event will be held on the Sunshine Coast, at Kuluin State School.  Sunday, 12th August 2018.
Entries Close:  Saturday, 28th July 2018.
Download your entry form: entry form – QLD state titles 2018-08 (SC) [PDF].
This event is open all students of Chito-Ryu Karate-Do. There will be divisions and events for all ages and levels.
If you've never competed before, we recommend the best place to start is with the individual and team kata events. This year we'll be running a special team kata event where beginners can team up with more experienced members.
Team Kata – Teams of 3 people. In this tournament, there will be 3 divisions.
Beginner Team Kata (Little Champions & White-Orange Belt)
Intermediate Team Kata (Green-Purple Belt)
Advanced Team Kata (Brown-Black Belt)
Beginner division, teams may have 1 member of any rank.  Intermediate and advanced divisions will be determined by the rank of the most senior member.  Competitors in the intermediate and advanced division may also enter the beginner division.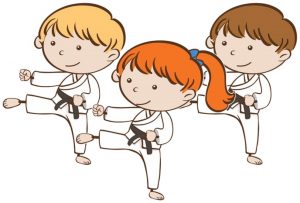 Individual Kata – Perform on your own against people of a similar age and level.
Individual Kumite Tag – This is a fun non-contact event for little champions and beginner children (11 yrs and under, orange belt and under).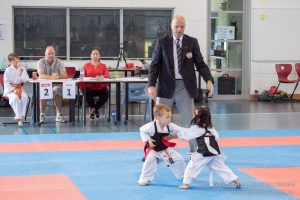 Individual Kumite – This is a sparring event, with controlled contact and protective equipment. This is open to all ages and levels, but recommended for students who have had some kumite experience in class.
Adult Team Kumite – This event is made up of teams of 5 fighters:  3 men & 2 ladies. Each dojo will have the opportunity to enter at least 1 team and is sure to be a feature event of the day.
Are you going to enter the tournament?  Talk to your instructor and get your entry in today.
Reminder:  entries close,  Saturday, 28th July 2018.