Professional photographer and member, Matt Craven has kindly offered his services for as a fundrasier for the association.
Register below to claim a studio photo session for an amazing price of just $39 for individual or $65 for family portraits. You can choose the style of your photos: karate action shot, portrait, even a family portrait. After the shoot you will receive high resolution digital images.
All funds raised will go directly to supporting the association.
Fees for the photo shoot can be paid by cash at the dojo or by bank transfer directly to the association's bank account.
Account Name: ICKFA (Sunshine Coast Branch) Inc
Bank: Bendigo Bank
BSB: 633-000
ACCOUNT: 136535382
Please be sure to reference transaction with your name +photos, eg. "NAME-PHOTOS".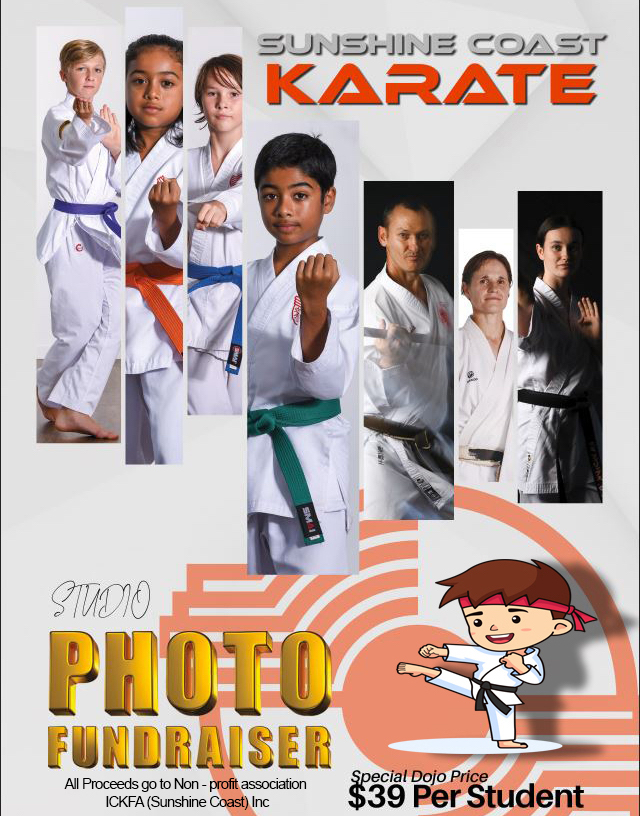 Register Your Interest
Photo sessions will last approx 15 minutes. Complete the form below to register your interest. Matt will be in touch to a arrange a time on one of your preferred days.
There are currently no sessions available. Please check back for more possible session times in the future.