After not doing too much the day before, we were ready to have a great day out. Since the drive to where we were going took more than an hour to get there, on the way we stopped to grab some more snacks to try out.
Once we finally arrived at the ropes course, I had to do my jump of the day.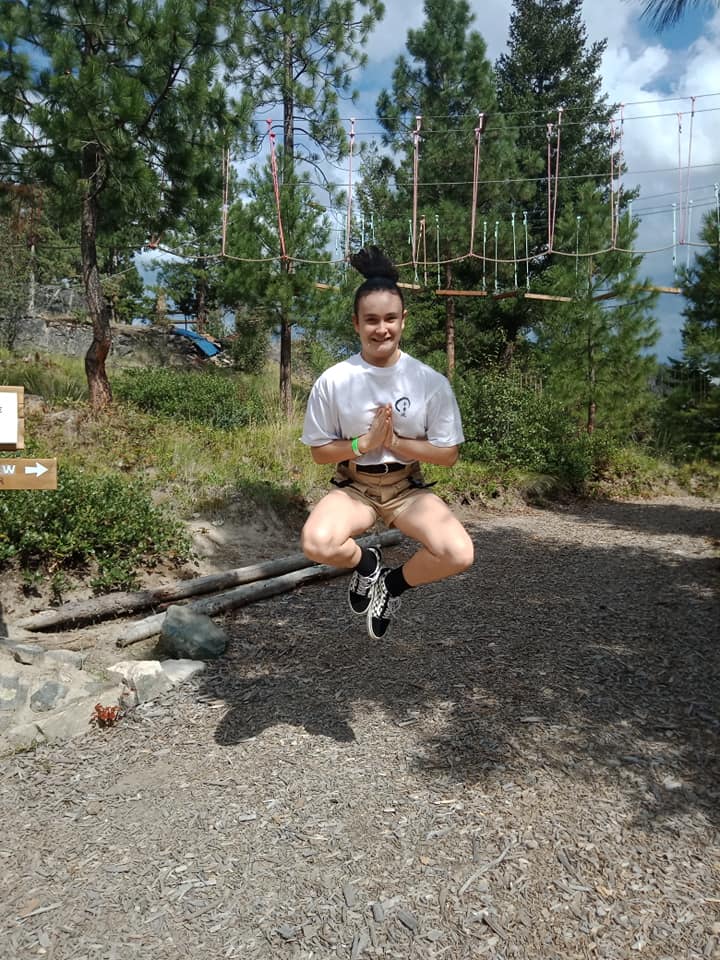 The staff gave us a quick introduction to what we were doing and how to do things and then we were straight into things.
There were 7 different ropes courses with a few ziplines included into a few of them, with some ziplines at the end if we were up for it. The first five were mostly pretty straight forward and weren't too much of a struggle, but the sixth and seventh course were much harder and more physically challenging. Here are some pictures from the day including some beautiful views.