1st Morning Class of 2017
It has been two weeks off from regular training classes, and it sure is good to be back in the dojo. Training started early at 6am, which is a change for me as I don't normally do the morning sessions (I am not an early riser). The focus on this morning's class was mainly kihons (basics). Doing kihons after a two week break is a great way to get the cobwebs out. Even a short break from regular training I can find myself a bit out of sorts, but by the end of the lesson things were feeling familiar again. As a welcome surprise I was presented with my 1st Dan black belt and certificate by Sensei Martin, having been sent all the way from Kumamoto, Japan by Soke Sensei.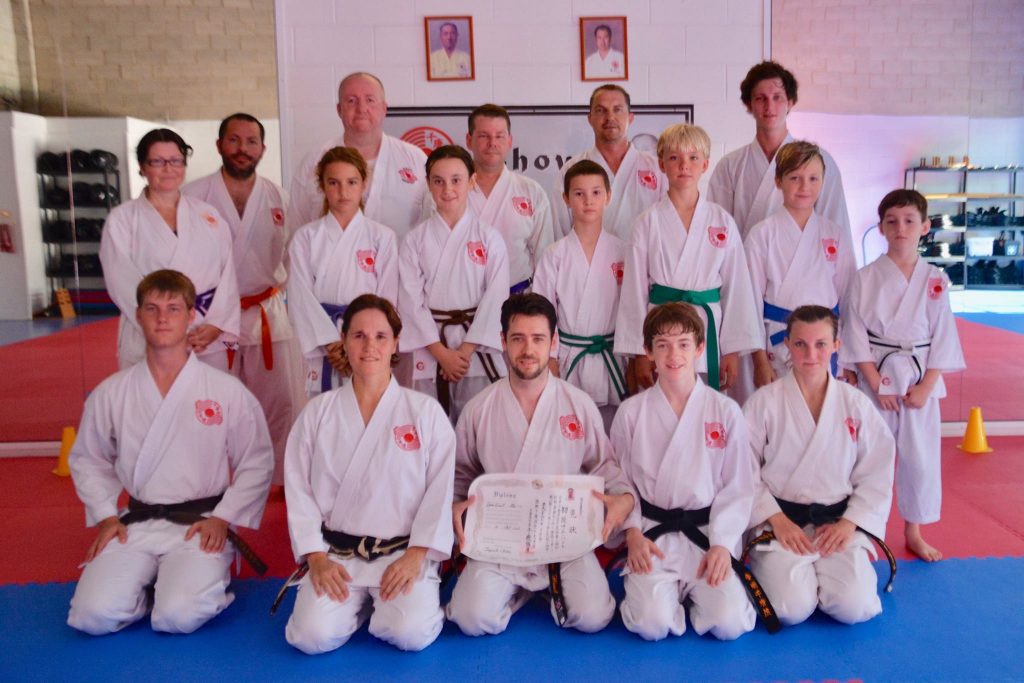 1st Evening Class of 2017
The 6 to 8 pm class is where you will normally find me most days. Training at dusk suits my schedule and it usually has cooled down by then (not tonight though). There was a good turn out of students in the class, and a good spread of belt colours. We did the majority of the class in groups or with partners, with a focus on using our reach for the first part of the class. Reach is important for a couple of reasons, first it will give you maximum distance in the least amount of time. It also helps with not coming within range of your opponent. To achieve maximum reach, good posture and turning of the hips is very important. The latter part of the class we were focusing on getting our left and right sides of the body to work together in unison. Especially looking at the pull back to finish at the same time as the punch, by going through many different kata. Sensei Martin asked us to look at two things from other's kata; observe one thing that they did really well and try to incorporate it into our own kata, and one thing that needs improvement and see if we are also needing improvement in the same area. It was a great first day back and I am looking forward to the consistent training over the next two weeks.